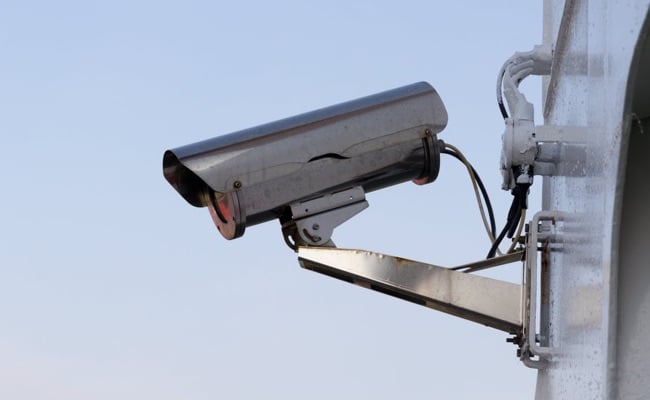 12 Dec

Future of Home and Business Security

The future of home security is the subject of massive disruption. The old-fashioned model of selling monitoring services to residents and businesses no longer delivers enough value to consumers and business owners to make it worth it. In fact, some studies suggest that as much as 90% of alarm incidents are faults. Compare those percentages to successful consumer products such as pregnancy tests which are accurate 99% of the time. The best way to look at the future of home and business security is to see it as essentially an APP. The Kindle is one example of a great technological platform, however when the iPad was introduced that had far more technological value, the Kindle was reduced to an APP. This is the future of the home and business security industry.
The Three Dimensions of the Future
There are three distinct dimensions of what I call "The Actionable Future" and they include:
The Gibson Dimension
I entitled this dimension the Gibson dimension in honor of author William Gibson wherein he famously stated – "The future is already here — it's just not very evenly distributed" In other words, this is what's happening to an industry right now that most executives simply don't know about.
The Near Earth Dimension
This dimension refers to inevitable changes based on existing enabling technologies that when connected will deliver the highest level of customer and market value. This is typically innovations that will occur in the next 12 to 24 months.
The Outer Limits Dimension
I entitled this dimension the Outer Limits Dimension because it consists of a measurement of time that is as far out as you can go before the accuracy of the predictions begin to decline to the point that the data is non-actionable. The idea of this dimension is to look at the changes within an industry as far out as you can possibly go, so as to include it in your strategic planning. This dimension typically looks out 8 – 10 years.
The Four Monster Trends that will affect home and business security through the next three dimensions.
Anticipatory Security
The future technologies that will drive the most economic and consumer benefits will be a range of technologies that anticipate a breach of a secure zone prior to its occurrence. These ranges of technology will include external stacked sensors that monitor a wide range of behaviors and scenarios outside of a secure zone. This leverages cognitive computing and other enabling technologies to anticipate an event. This provides two key benefits, that include first the ability to intervene prior to a perpetrator entering a secure area. The second benefit is it provides non-monitoring computer validation of alarm incidents. This significantly reduces the cost of monitoring secure zones while concurrently providing the benefits of intervening prior to a targeted event.
Interventional Security
The tremendous success of Ring.com is emblematic of the move towards interventional security. The ring technology allows home and business owners to engage a person outside of a targeted zone so as to intervene in what would be otherwise an alarm event. There are many other interventional technologies currently in development. These technologies include the deployment of an autonomous drones once external sensors indicate a potential break-in event. The drone would fly to the target to stream real-time video to connected devices or monitoring.
Platform (IoH) and (IoB) beyond the Internet of Things (Iot)
The home and business have become a voice activated personal assistant. This new platform and operating system currently dominated by Amazon and Google will continue to grow exponentially. Your home will monitor your physical health using a new range of technologies we call Patients as a Node (PaaN) to constantly monitor your state of health. All of your household and business systems will also be internally connected to the IoB and IoH to create a voice activated environment that assist you in all aspects of your health, life and business. The security system like the Kindle APP will be just one small component of the overall quality that the new platform will provide.
Consumerization
Security like all industries have become hyper-consumerized. This means that the security industry needs to start delivering a product that is consistent with consumerization. The best organizations in security are developing comprehensive Customer Experience (CX) strategies that include customer journey mapping, customer type identification in the development of blended experiences in both digital and non-digital environments. To download a free chapter of What Customers Crave, visit: www.whatcustomerscrave.com
Takeaways
In order to have a relevant place in the disruptive environment of residential and business security you need to reinvent your organization. The best organizations will begin with a formal Customer Experience (CX) strategy in order to gain better insights about the needs, problems and opportunities that are facing their business and their customer. Additionally, every organization should have a formal future casting activity that includes monthly technology and customer hackathons
About Dr. Nicholas J. Webb
Nicholas Webb is a world-renowned enterprise strategist, bestselling author and futurist. As an inventor, Nicholas invented one of the first wearable technologies nearly 20 years ago. His other technologies including one of the world's smallest medical implants. He has been awarded over 45 patents by the US Patent and Trademark Office for a wide range of cutting-edge technologies. Nicholas is the author of several books including, The Innovation Playbook, The Digital Innovation Playbook and his just released bestselling book, What Customers Crave. As a Management Consultant, he works with some of the top brands in the world to help them lead their market in Enterprise Strategy, Customer Experience (CX) and Innovation. Nicholas was awarded his Doctorate of Humane Letters (.Hon) by Western University of Health Sciences, a top Southern California Medical School for his contributions in healthcare technology. To book Nicholas for your upcoming event visit www.nickwebb.com for more information about consulting services visit www.whatcustomerscrave.com